Variance, the most misunderstood aspect of slots
05/26/10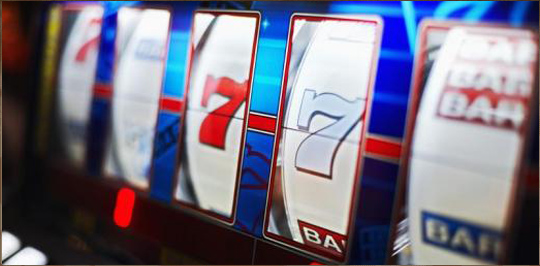 Lately, when I tried the slot machine Thunderstruck 2, I noticed that it offered a lower variance than the original, I have not failed to note in both the presentation of the game and the previous blog about the series and new versions of slots by Microgaming.
Unfortunately a lot of players do not master this concept well which is of utmost importance to understand the gaming experience offered by a slot machine.
To help you improve your knowledge on the subject, here is an article dealing with the variance.
Most beginners think that this basic concept is the idea of risk, which is not quite false. However, the variance of a slot does not affect its rate of repayment.
These are two different concepts and should not be confused.
Indeed, the redistribution rate indicates the percentage of bets that the slot machine pays on average to players as winnings.
Thus, a slot with a repayment rate of 97% will pay 97€ on average earnings for 100 € wagered.
In most states, the law sets a minimum rate.
It is, for example, 75% in Nevada, 83% in New Jersey and 85% in France.
In online casinos, the majority of slot machines have an average payout between 93 and 97%. The Variance does not affect these percentages.
However it tells you how the game will pay you.
Thus, a low-variance slot pays low earnings.
So you can expect to win money regularly but the amounts offered are not very significant. This is the case, for example of slot machines Caesar's Empire, Thrill Seekers or Harveys.
On the contrary, a slot of high variance has rarely very little low earnings, few average payments and one or two very impressive wins.
These games are for big players (high rollers in English) and thrill seekers.
Indeed, to win the jackpot, you must generally use the maximum bet.
A 50 € per round, it is very easy to spend not less than 15,000€an hour.
Thus, to enjoy these slots, do not be afraid to play very big and for long without winning anything meaningful.
But, with a good combination it is possible to earn huge gains.
Among the Slots high variance, the most famous are Cashville, Isis or Aztec's Treasure.
Of course, between these two extremes there are many slots with medium variance, such as Cleopatra's Gold, Mad Hatters or Iron Man, offering some small gains and a lot of average payments.
In addition to understanding the types of amounts available, knowing the variance of a slot lets you determine the best bet to make and the bankroll (it is your cash reserve) very important to have.
On a slot machine with high variance, it is best to start with low bets in order to discover the game smoothly.
Then you can increase your bets when you feel more comfortable.
Thus, even with a low amount of money you can get a fairly accurate game time.
If you have a small bankroll, it is advisable to focus on slots with low variance.
Do not expect to make a fortune but significant gains are still possible.
On these machines, you can get started right away with higher bets.
Their great advantage is that your game session should be long enough even with a small reserve of money.
To know the variance of a slot, there is only one way: play.
However, studying the schedule of the payment table can give you an idea.
Thus, if a slot machine offers really low payments for combinations formed with
3 or 4 identical symbols, whereas the same 5 items pays you 10 times the money, it is likely that the variance is quite high.
On the contrary, if the payments are less than 5 times greater for combinations ranging between 4 and 5 identical symbols, you're likely dealing with a low variance.
However, these are couple of indications other factors come into play such as the number of payment lines and the presence or absence of a progressive jackpot.
Slot machines that offer on average 1 or 2% of each bet are mainly to increase their lot.
So they have obviously a higher variance than if they didn't have any progressive jackpot.
Simmo!'s article published on Slotjunkies.net helped me greatly to write this article.
You can find the author on his two Facebook profiles: Online casino guide and Slot games.
No comment »
Posted by : Casino lemonade
Do you like this story? Recommend it!