Towards the end of the smoking ban in Spain?
08/13/12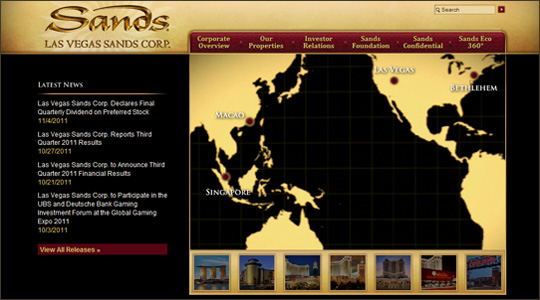 As we reported at the end of last year in this post, the American company Las Vegas Sands is planning to create a huge leisure centre combining casinos, hotels, restaurants, theatres and golf fields in the south of Europe.
At that time, negotiations with the Community of Madrid were already at an advance stage, but not yet concluded.
The company demanded changes to the normal planning rules and a derogation to the smoking ban.
The discussions hardly progressed, until a recent announcement by the President of the Community of Madrid, Esperanza Aguirre, who is willing to question the smoking ban in casinos.
While this statement has been strongly criticized by anti-smoking organisations, it should certainly please the businessman Sheldon Adelson, CEO of Las Vegas Sands.
Of course, the president of the Community of Madrid does not have the power to change the law, but she can surely rely on her political connections to lobby for a reform.
It must be made clear that this gigantic project, with its huge budget of 16 billion euros, can give a great boost to the local economy.
It would contribute to the creation of 250,000 jobs in a country where the unemployment  rate is constantly on the rise and currently stands at 25%.
Moreover, the leisure centre is expected to attract millions of tourists from all over Europe.
No comment »
Posted by : Casino lemonade
Do you like this story? Recommend it!