SlotsMillion proudly lays claim to its first jackpot millionaire winner
01/31/18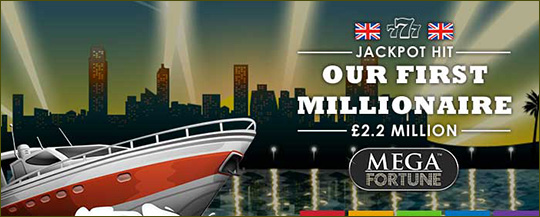 It would seem that SlotsMillion Online Casino has a big occasion to celebrate this week which is its first big jackpot millionaire winner! The lucky player who hails from England unlocked NetEnt's Mega Fortune progressive jackpot worth an astonishing £2.2 million. For some time now, SlotsMillion has been known for its huge selection of over 2,000 slots as well as the game-changing virtual reality slots that it offers. Now, it appears they can also boast to having created a millionaire as well.
What we do know
Understandably, the winner was shy when it came to revealing his identity but what he did share was that he had recently signed up at the casino and that he had some time to kill the morning before heading in to work. The reason for his confidence was that he was already on a lucky streak playing Tomb Raider slot that made him open to trying his luck with Mega Fortune slot. Boy was his feeling confirmed! This is because a short time later he would then unlock the huge progressive jackpot. He and his wife are undecided as yet as to what they will do with the money but he did mention the possibility of celebrating with a spectacular trip.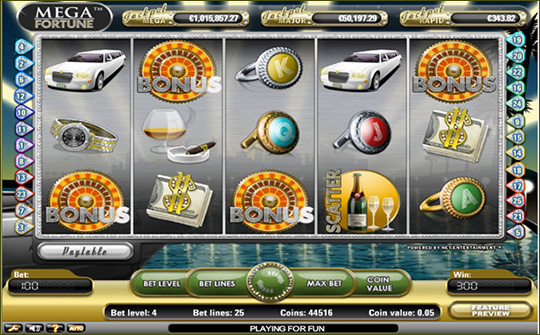 Further proof that progressive jackpots do pay!
Stories like these happen more regularly than you might think and all you need to do is a quick Google search to confirm. It provides further evidence to the assertion that is quite possible to win at a progressive jackpot slot. Not too long ago another player enjoying Microgaming's Mega Moolah Jackpot, managed to collect €3.6 million.
Today you can try your luck at winning some moolah of your own thanks to great casinos like SlotsMillion, Cashmio or also LeoVegas which offer a vast selection of slots to choose from.
No comment »
Posted by : Casino lemonade
Do you like this story? Recommend it!