Playtech buys Ash Gaming
01/04/12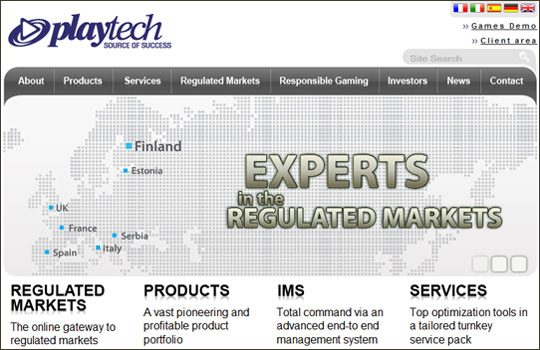 Playtech has just purchased Ash Gaming, at a valuation worth 23 million British pounds.
The acquisition will take place in two stages, with a initial transaction of 15,5 million, followed by a deferred payment of 7,5 million pounds.
This will allow the Israeli editor to improve its current game catalog, and to complete its technology portfolio.
Thus, online casinos using the Playtech platform, such as Casino Tropez, Titan Casino or Europa Casino, will host future games developed by Ash Gaming, such as Amazon Wild.
Founded in 2002, the editor currently employs 40 people, with a majority of developers, and registered 4,2 million pounds in annual revenue last April.
No comment »
Posted by : Casino lemonade
Do you like this story? Recommend it!