Former San Diego mayor steals $2 million to play at casinos
03/25/13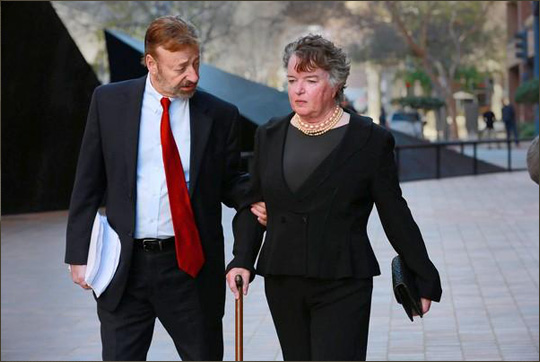 In 2011, there were three trials in which some American priests suffering from gambling addiction were suspected of diverting money to gamble at the casino, as we reported in this article, this piece and this post.
More recently, a highly respected former mayor of San Diego got tangled up in a similar case.
The former mayor has diverted $2 million to pay a gambling debt, which had been caused by his addiction to video poker.
Between1986 and 1992, Maureen O'Connor was elected two times as the mayor of San Diego.
Following the death of her husband, she became a casino addict and started gambling in California, Las Vegas and Atlantic City.
Between 2000 and 2009, she allegedly bet nearly $1billion.
As a result, the politician accumulated a debt amounting to $13 million.
In order to pay this sum back, she was forced to sell her jewellery, works of art and properties.
Nevertheless, she still has $2 million to repay.
In order to do so, she had to dip into the coffers of her late husband's charitable foundation.
The judge was lenient and gave her two years to try to give the money back.
If she does not manage to achieve this result, she might face a 10-year prison sentence.
No comment »
Posted by : Casino lemonade
Do you like this story? Recommend it!