Double Down hosts a million users a day
12/21/11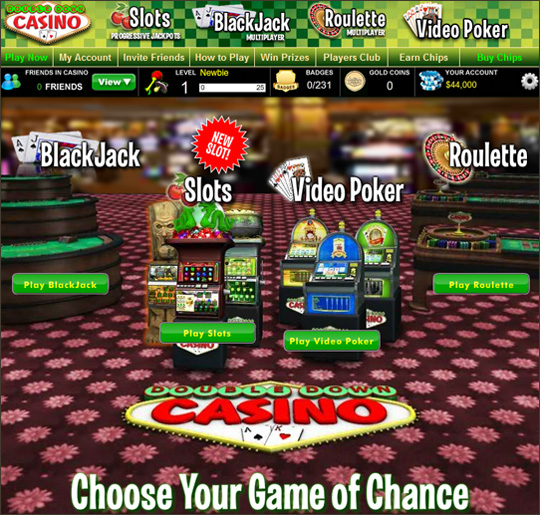 Double Down, the Facebook application, just passed a noteworthy milestone: one million active users per day.
Currently, it proposes 17 different games including 12 slots, 3 video poker tables, 1 blackjack and 1 roulette table to its 4,3 million monthly active players.
In only 2 months, the application increased its user base by 2, frequently adding new games to its catalog.
Since a few weeks now, it is possible to send gift chips to friends on the social network.
Indeed, each Double Down user on Facebook receives 20,000 chips per day and can get more by paying a fee, with real money.
For now, nearly 31% of the players did so.
No comment »
Posted by : Casino lemonade
Do you like this story? Recommend it!