3 cult comics become slot machines
03/05/13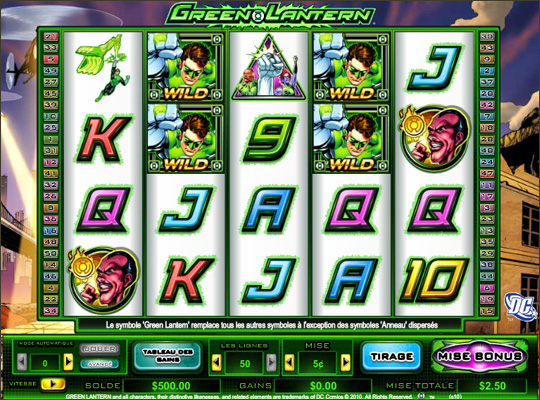 A few weeks ago, we reported in this article that a number of slot machines created by the software developer Cryptologic and inspired by DC Comics and Marvel comics had been added to our website.
These games have achieved a great success.
Thus, we are pleased to announce the recent addition to our website of the free versions of three video slots that are inspired by Green Lantern, Wolverine and Wonder Woman.
You can also play these games for real money on MyBet, by clicking on this link.
No comment »
Posted by : Casino lemonade
Do you like this story? Recommend it!