Superheroes land on MyBet
01/28/13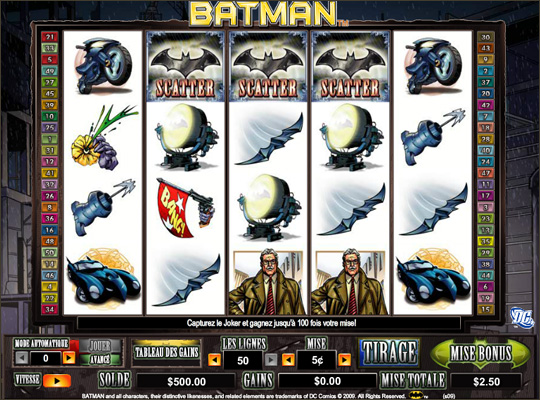 For some years now, the developers of online casino games have shown a particular interest in offering slot machines inspired by movies, comics and video games.
In this regard, we may mention Frankenstein by Netent, which pays a tribute to the movie by the same name directed by James Whales, or Sleepy Hollow, a slot developed by NextGen Gaming that has been inspired by Washington Irving's book and by Tim Burton's masterpiece.
The software developer Cryptologic is specialised in this kind of slots.
You can now find a selection of seven of its best games on MyBet.
MyBet has added to its game library King King, inspired by the Hollywood classic of the 1930s, and several games that are adaptations of comics by DC, such as Batman and Superman, and by Marvel, such as Iron Man, Hulk, Fantastic Four and Spider-Man.
Please be aware that these four slot machines also feature a progressive jackpot.
If you want to try the free versions of these games, click on the images below.
Alternatively, if you prefer to play them for real money, visit MyBet, by following this link.
No comment »
Posted by : Casino lemonade
Do you like this story? Recommend it!