Description :
1541, off the coast of Peru, Spanish explorers on a quest for gold. In a few title-cards, that is how the fascinating video intro sets the scenery of the Netent super-production entitled Gonzo\'s Quest. It offers you to live the epic adventures of the conquistador Gonzalo Pizzarro looking for El Dorado, the mythical country of South America which was supposedly paved with gold.
A few generalities about this game
With its 5 reels and 20 payment lines, the Gonzo\'s Quest slot machine does not offer a very classical gaming system. Of course, it offers a traditional wild symbol and allows you the chance to win free spins. However, this video slot machine also benefits from an unusual and quite innovative feature calles tumbling reels. This feature is at the heart of the game and demands a presentation out of the ordinary. In Gonzo\'s Quest, reels do not spin, as we will explain later. Also, during each game, you have no choice but to activate all 20 payment lines.
A betting range not extremely developed but largely sufficient
During the betting phase, you can bet from 1 to 5 coins per line. You also can choose the value of the currency. Different values are offered: 0,01, 0,02, 0,05, 0,10, 0,20 and 0,50 $/€/£. The range of bets is thus not extremely developed, since it reaches from 0,20 to 50 $/€/£. Nevertheless, let\'s agree that most players should still find a bet which fits their style.
A question mark as a Wild
The Wild symbol depicts a question mark. It is used to be replaced by any other item in order to form winning combinations. It can even be substituted by the golden symbol in order to offer you free spins.
If, thanks to the Wild symbol, you manage to get more than one winning combination on a single activated payment line, you are only paid for the best one. On the other hand, the gains from different activated payment lines all add up.
Free Spins
In Gonzo\'s Quest, you have the possibility to win free spins. Each activated payment line containing at least 3 golden symbols in a row make you win 10 free spins. During these spins, you can win some more. They are therefore re-triggerable.
The tumbling reels feature
Up until now, this game offers nothing very original. Nevertheless, this is changed by the feature called tumbling reels. This feature appeared for the first time in Da Vinci Diamonds, a slot machine for real-life casinos designed by IGT. Don\'t worry, if you want to play it on-line, WagerWorks has already adapted it. You can access it by clicking this link. However, in some countries like in France, this slot cannot be played.
Let\'s go back now to Gonzo\'s Quest and its very fun and original feature. This game uses no reels in the classical sense of the word, since they do not turn. Actually, the symbols fall from the top of the screen. Like in a puzzle game like Tetris or Bejeweled, as soon as you manage to get a winning combination, the symbols which are part of it disappear. With the help of gravity, the items above them then fall down a notch, which allows you to get new configurations of symbols.
To this already innovative concept is added a genius idea which makes this game particularly addictive. This is a counter of multipliers with 4 steps: x1, x2, x3 et x5. During a game, as soon as a new combination of symbol is secured, you go a step higher. Therefore, if you win, your gains will then be multiplied by 2, then by 3 and then by 5.
Well-crafted graphics and a fun 3D character
With such a weird and catchy feature, this game had to offer a great atmosphere too. Fortunately, it is totally the case. The soundtrack, for example, is full of cries of wild animals. Also, sound effects which come with the fall of the symbols are very believable. Finally, a few music notes, with latino accents, finish this soundtrack which evokes the depths of the South American jungle. Graphics are also very fine and pleasant.
The success of this atmosphere is largely due to the addition of a small 3D character: Gonzalo Pizzarro himself, Gonzo to his friends. On the left-hand side of the screen, he follows dutifully the game and reacts in real time to your performances, a little like in the Mad Scientist video slot machine. He can put on numerous funny faces, which makes him very endearing. When you do not play quickly enough for his taste, for example, he won\'t miss the opportunity to signal it to you in his own special way. Also, he will greet your gains with happiness, even sometimes moonwalking like Michael Jackson.
With its original feature which changes from the classical functioning of traditional slot machines, Gonzo\'s Quest brings a very nice refreshing feeling. Also, its subtle graphics and its small 3D character prove themselves very nice. As a conclusion, it seems difficult not to fall for this new hit designed by Netent.

Gonzo's Quest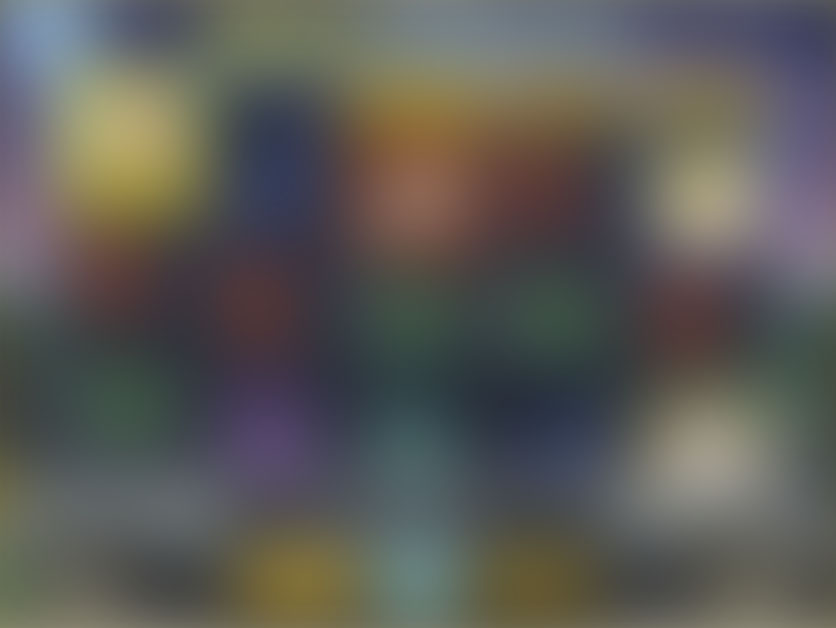 Play this game on
Cheri Casino

Exclusive bonuses
Bonus of 100% up to 100 €/$/£
Information :
This game has been played:

 140621 times

This game has been rated:

 19 times

Type :

Vidéo

Number of reels :

5 reels
This game is available in the following casinos:

Other casinos