The 5 best free casino games for iPhone
07/02/10

While the new iPhone 4 was released last Thursday on the market, here is what will immediately enrich the top 5 free applications casino (most are also available in paid version without advertising). In these titles, you can not actually bet money. Perfect to play without restraint and just for fun.
Free Blackjack (download)
The blackjack games are very popular on the App Store and for me one of the most successful Blackjack is Free . This is typically what kind of game that can help you train yourself to different strategies that you are overlooking Casino Lemonade, as card counting or techniques Hi Low.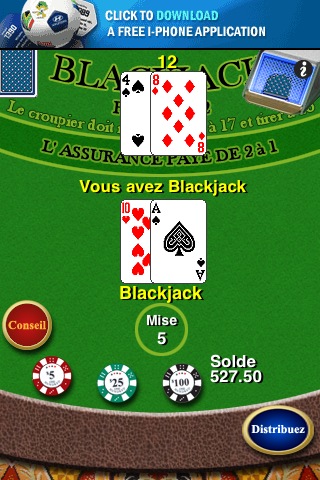 The only regret the invasion of advertisements in the free version.
Hoyle Red Hot Slots (download)
Red Hot Hoyle Slots is a slot machine game simple but the graphical environment does not leave you indifferent . The free version offers the slots "Idol Fun . It's simple and effective.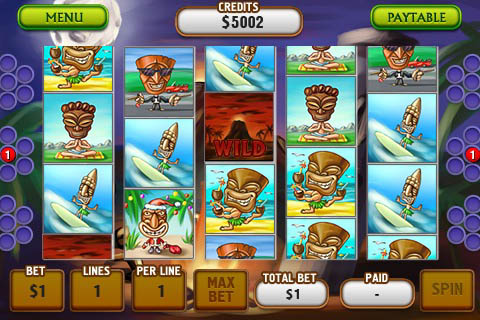 The shareware version has 10 different slot machines.
World Series of Poker Hold'em Legend (download)
The poker games are plentiful in the touchscreen phone from Apple and World Series of Poker Hold'em Legend differs from others thanks to its excellent ergonomics and its different modes of play:
– a single player mode to play against the software ( his playing is quite consistent )
– A multiplayer mode where you can play with up to 9 players via the Wi-Fi
– A way to challenge one against a friend via bluetooth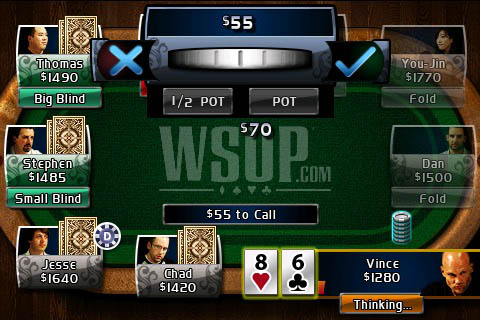 New tables appear according to your progress. To complete the whole kinematics boost the game and it is possible to listen to the music of his iPod while playing.
Hoyle Video Poker (download)
In Video Poker Hoyle found the atmosphere of the game " Red Hot Hoyle Slots " which is normal since it was developed by the same company. The graphics are once again beautiful and the gameplay more enjoyable.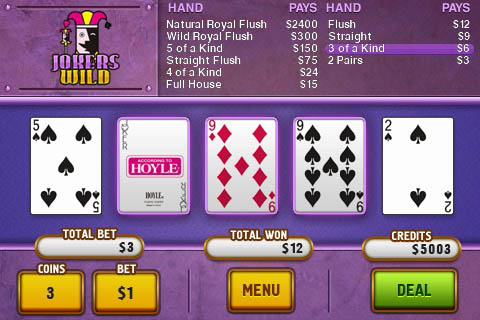 To increase the shelf life of video poker, two bonus games as a double or quits are available whenever you get a winning combination. In the first, you must guess if the shoe card is red or black while in the second you have to find a card higher than that returned.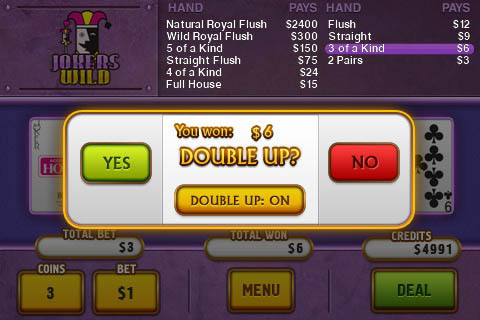 The paid version allows you to add levels and gaming environments.
Free Roulette (download)
The roulette games on iPhone are not very many , let alone when it comes to finding a free. Among the titles offered on the App Store , I preferred Free Roulette. This application does not really play in good conditions but the virtual roulette may be used only with a true gaming pads This is probably necessary because the carpet of the application is not very good.
In summary , this application can be a good solution if you want a little cumbersome wheel handy.
If I forgot a must have game please leave a comment.
In future articles we will see the best titles for the iPad , the new touch pad out of Apple last May 28. Have fun with it !
NO_COMMENT»
POST_BY Casino lemonade