Skrill buys Ukash
12/30/14


The Skrill group stands out as one of the leading companies in the digital payment market thanks their popular electronic payment services.
They also sell prepaid cards that will gain further recognition through the recent acquisition of the Ukash payment method.
The purchase amount of the transaction was not disclosed.
The agreement comes just after the British company has appointed a new CEO, David Sear, the former boss of Weve.
Two acquisitions in two years apart
In the year 2012, the Skrill group bought the company that developed the Paysafecard prepaid card.
It offers consumers a practical solution to use money on the Internet to pay quickly and safely without using their credit card.
It is accepted by many websites, including many online gambling websites, and can be purchased in a network of more than 450,000 outlets in 39 countries.
Paysafecard quickly managed to become one of the subsidiaries of the Skrill group showing the fastest growth.
The Ukash prepaid card is available at more than 460,000 outlets in more than 50 countries.
By buying the company that markets this payment method, the Skrill Group acquired a great complement to Paysafecard.
The company will now further expand their advantage with digital payment solutions in this emerging market.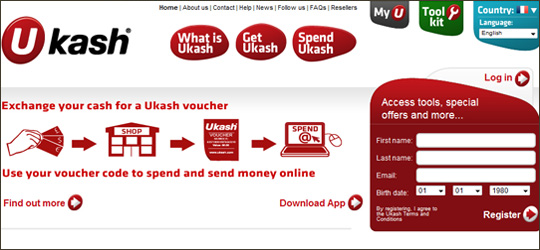 Some statements
David Sear, the CEO of Skrill, said that this latest acquisition will enable the group to significantly expand their reach in the growing market for prepaid cards.
The Committee is particularly proud to support consumers and web companies with the widest possible range of alternative payment methods.
Udo Müller, the CEO of Paysafecard is pleased that the acquisition of Ukash by Skrill involves bringing together two prepaid solutions with strong synergies, which will enable more customers to pay safely and easily online without using a credit card.
He added that Ukash will increase the global presence of Paysafecard and open new opportunities for businesses on the Internet.
1 comment »
Posted by : Casino lemonade
Do you like this story? Recommend it!