Learn how to make a fortune at the casino
08/05/14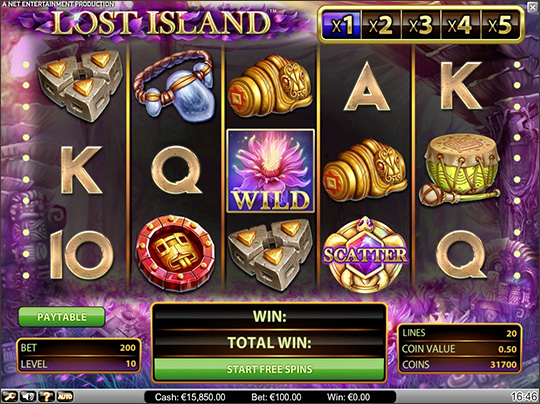 Did you know that there are many players in the world who managed to make a fortune in an online or offline casino with just using a single bet of a few cents?
If you also want to be one of them, there is only one solution: you must play a slot machine with a large jackpot.
You will be a rich man in a matter of seconds if you manage to get the correct combination of symbols under the right conditions on the screen.
You have to admit, this dream is a great one to fantasise about!
This week, the team at Casino Lemonade found a game for you that can make your wildest dreams come true.
We therefore suggest that you explore this new slot machine, which was created by the Swedish developer Netent.
The name of the game is Lost Island, and we present it to you in our review below.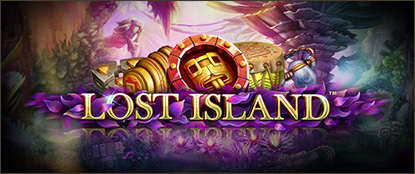 Eye-catching game content
The latest video slot from the developer Netent has the name Lost Island, and it offers a very generous jackpot of 500,000 coins!
But this is not all, the game also offers some very interesting features.
For example, the wild symbol can multiply your winnings up to 5 times.
Additionally, you can also win free spins in this slot machine in which a wild symbol will automatically appear in the middle of the centre reel, and stay there until the free spins end.
Of course it is also possible to obtain other wild symbols, some of which can cover two or even three vertical positions on the reels.
An elegant ambience
The slot machine called Lost Island also offers an elegant general atmosphere with great symbols and a fantastic scenery.
In fact, the game takes you to a forgotten island that once hosted an ancient, but now lost civilisation. You can expect a great atmosphere that reminds of the best American fiction adventures, such as the versions of King Kong made by Merian C. Cooper and Ernest B. Schoedsack from 1933 or the one of Peter Jackson from 2005.
In free mode on our website or for real money at Tropezia Palace
We suggest to you today, that you take advantage of this incredible opportunity to make a fortune. To do this, you simply need to test the game Lost Island. It is possible to try the game in free mode on our website, or you can play it directly for real money at our partner Tropezia Palace.
No comment »
Posted by : Casino lemonade
Do you like this story? Recommend it!