Growth rate decelerates in Macao
08/31/12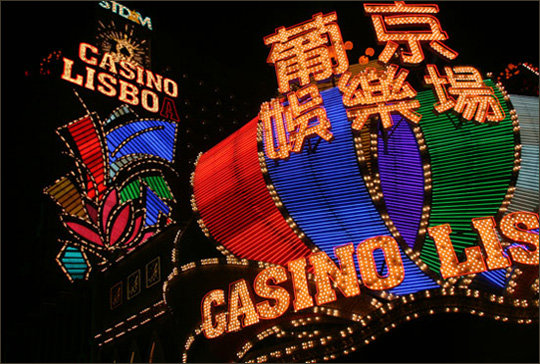 Since 2007, Macao has established itself as the world's leading capital of gambling. The income generated by its casinos has in fact exceeded by far those of Las Vegas, as we previously explained in this other post.
Despite being a record year for sales, 2011 had a mixed picture of results, with a growth rate decelerating and only reaching 42%, as reported in this news post.
Such decrease in growth was confirmed this summer, as the revenue generated by Macao's casinos grew by a mere 1.5% since July last year – the smallest increase since the world's economic crisis of 2009.
What said above can be explained by many factors, primarily the slowdown of the Chinese economy and the impacts of the typhoon Vicente – the strongest storm to hit Hong Kong in 13 years – which interrupted transport and communication links between Hong Kong and Macao.
If we think about the fact that, as we explained in this article, Hong Kong citizens are the main contributors to the success of Macao, it is easy to understand the negative impact of the typhoon on the casinos of the former Portuguese colony.
Following the bad results reported in the month of July, forecasts regarding the growth rate of the gambling industry in Macao for 2012 have been revised and lowered from 15 to 11%.
No comment »
Posted by : Casino lemonade
Do you like this story? Recommend it!