Discover the Lady of Fortune slot
04/17/15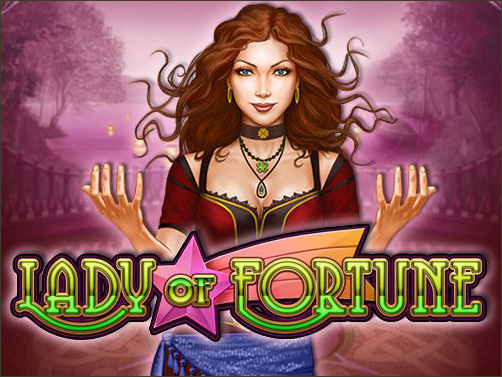 A four-leafed clover, a rabbit's foot, a horseshoe and a ladybug are only some of the some symbols of the slot machine Lady of Fortune.
The developer chose a luck, chance and happiness theme – in short, a very fitting theme for a slot.
The game was created by the developer Play'n GO, and it has many nice features that should enable it to attract and retain many players.
We therefore suggest you discover the game by reading our news about the slot game below.
Enjoy a game with all signs of luck on your side
Many players are superstitious.
Before starting a game session at a slot machine, they take the time to study all the signs to determine if it is indeed the right time to play.
They will also have their good luck charms hoping that they help them to win big money.
With this in mind, some online casino game developers for slots choose these lucky signs as a theme.
The developer Play'n GO has also chosen this theme and created the slot machine Lady of Fortune.
With this video slot, you will not need lucky charms, since they are already presented by the symbols.
Additionally, the slot also has nice graphics, pleasant music and immersive sound effects.
In short, everything is there to ensure you have a good time, as the game combines thrilling content with great winning possibilities.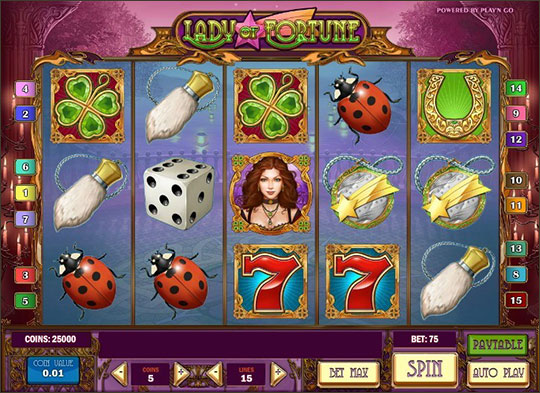 Benfit from multiple wild symbols that multiply your winnings by x2, x3, x4 or x5
After this short presentation of the general theme of the slot machine Lady of Fortune, it is now time to focus a bit on the game features.
The video slot has 5 reels and 15 paylines.
The special symbols are multiple wild multipliers that give you the chance to double, triple, quadruple or quintuple all winnings that are generated in winning combinations with these symbols.
The special features of the slot game allow you to launch a bonus game in which you have to click on one of the three symbols shown on the screen in order to win money.
This can allow you to win up to 150 times your bet.
Play in free mode on our website or directly for real money at our partner CasinoExtra
As you could read in the previous paragraphs, the video slot Lady of Fortune from Play'n GO has many strengths.
That is why I suggest you discover the game as soon as possible.
Two options are available to you.
You can test the free play demo version on our website.
If you prefer to try it directly for real money, I invite you to visit our partner CasinoExtra.
No comment »
Posted by : Casino lemonade
Do you like this story? Recommend it!