Discover 3 New Casinos with Very Good Ambiance
12/01/10

Recently, High Noon, Manhattan Slots and Aladdin's Gold came to expand our selection of online casinos.
Belonging to the same operator (Club World Group), these three new sites use software developed by RTG such as Win Palace.
Their main quality is their extremely good ambiance.
Usually, most casinos do not offer well-developed themes.
Despite all the good that I can think of Roxy Palace, Casino RedKings or Royal Flamingo Casino, for example, it is clear that these sites do not have an ambiance that increases the pleasure of playing.
Instead, High Noon, Manhattan Slots and Aladdin's Gold come to really create a clear and coherent universe, which certainly does not fail to add extra enjoyment to your game sessions.
In that, these online casinos are slightly like River Nile, which is inspired by ancient Egypt, but with a theme further developed.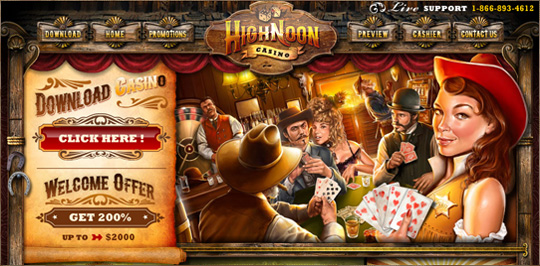 Moviegoers will certainly have already noticed that High Noon is also the original title of a movie.
The eponymous casino thus proposes a western ambiance like the full-length film from which it takes its name.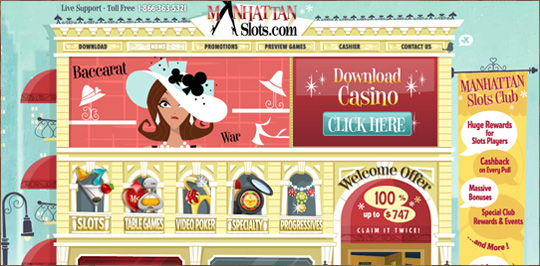 As for Manhattan Slots it addresses a feminine public.
It opts for the retro with sophisticated drawings which reminds us of The Nanny with Fran Drescher.
The theme is similar to the American series Desperate Housewives or Mad Men but also the slot machine Hot City of Netent inspired by the series Sex and the City.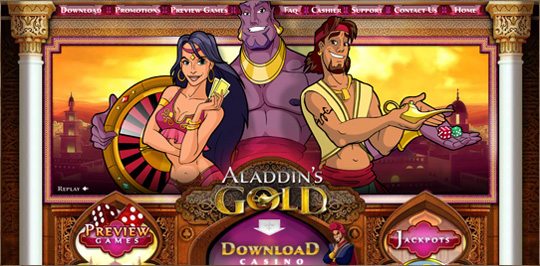 Finally, Aladdin's Gold proposes a universe theme based on a Thousand and One Nights.  The 3 main stars are inevitably Aladdin, Jasmine and the genius in the great classic of Disney studios.
You can thus expect a magical ambiance as in this cartoon of the 90s.
To know more about these 3 excellent online casinos, I invite you to read magazines reviews dedicated to High Noon, Manhattan Slots and Aladdin's Gold.
No comment »
Posted by : Casino lemonade
Do you like this story? Recommend it!