A wave of zombies coming on MyBet
07/17/12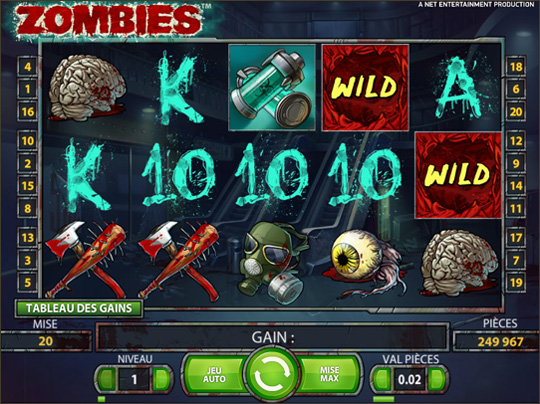 Whether it be on film, television, cartoons or video games, zombies are enjoying a huge success.
Thus, it seemed logical that these horrific creatures would sooner or later arrive on our online casinos.
This is now reality, with the launch of the slot machine Zombies, developed by Netent.
The new slot features a range of several Wild options and gives you the chance to win free spins in quite an original way.
You can try the demo version of Zombies on our website, by following this link, or find out about the complete version on MyBet, by clicking here.
No comment »
Posted by : Casino lemonade
Do you like this story? Recommend it!