A new Las Vegas in Las Vegas
07/05/13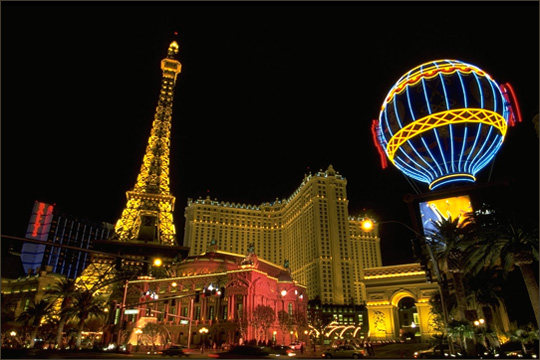 At present, many entertainment complexes inspired by those in Las Vegas are being built around the world – whether it is France, Russia or Spain.
This might also happen in the famous city in Nevada, as Eurasie Resorts International plans to build Eurasie Casino Resort, a huge casino complex that should house 39 casino hotels on a 5-km² area located south of the famous Strip.
This seems a huge project, as the company will try to bring together the biggest shopping mall, the largest convention centre and the biggest observation wheel in the world.
In addition, there will be an amusement park, a movie studio, various clubs, bars and restaurants, PGA golf courses and a private airport.
The group behind the project expects that the new complex will boost the economy of Las Vegas, inducing players to spend 2 or 3 more days in the city and attracting a large number of new players.
No comment »
Posted by : Casino lemonade
Do you like this story? Recommend it!