5.3 million euros won at the slot Mega Moolah
05/04/15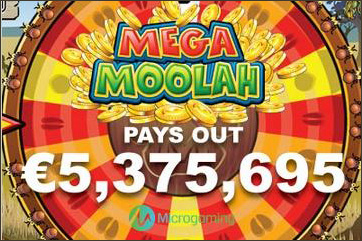 Becoming a multi-millionaire from one second to the other in an online or offline casino in just a single spin is possible!
All you need to do is to win a progressive jackpot.
This exhilarating experience is possible, and it is the secret dream of every player.
It has become the lucky reality for one player now.
Little information is available about the happy winner.
We just know that he is from Europe.
He was playing the mobile cult slot machine Mega Moolah developed by the South African developer Microgaming, where he won over 5 million euros.
Very close to the mobile device record
The last jackpot won at the Mega Moolah progressive jackpot was more than exceptional!
Known under the pseudonym Mark A., the lucky player became rich from one moment to the other thanks to winning a monumental jackpot of 5.375.695 euros.
This jackpot is quite close to the world record of a mobile jackpot win that reached 5.6 million euros.
This was won in January on the Mega Fortune slot machine from the Swedish developer Netent.
You can see now that the jackpots won on portable devices have been rather rare.
Luck was on the side of Mark A. who managed to win this ridiculously high progressive jackpot in a simple spin.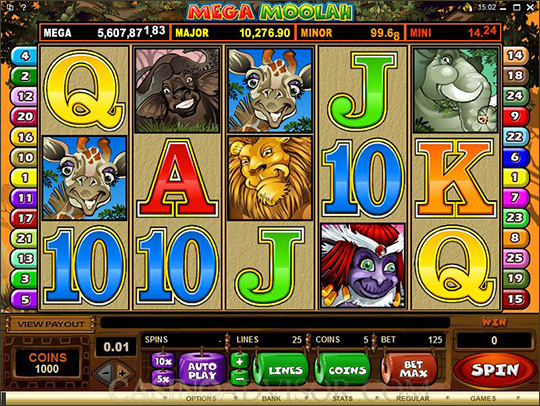 487 million euros already distributed to players
At the moment, the total amount paid out to players by the developer Microgaming and the slot game Mega Moolah progressive jackpot reaches 487 million euros.
Everyone had their eyes on the massive prize pool in the last weeks, as the amount kept increasing. Everyone wondered when the jackpot would be won, and it was only a matter of time.
It was won on a portable device, which proves the importance of these platforms in today's industry of online gambling.
Although it has been won, do not think that the Mega Moolah progressive jackpot is not interesting anymore.
In fact, it already surpassed the 3.9 million euros mark, just days after the great victory of Mark A.
Progressive jackpots that are available on the French market
The amazing amount mentioned in this article must surely have made some of our readers envious.
The Mega Moolah slot machine from Microgaming is available in several online casinos from our selection.
I suggest you visit our partner Slots Million and try the game.
Who knows, maybe you will be the next millionaire who will be discussed in a news article one day.
No comment »
Posted by : Casino lemonade
Do you like this story? Recommend it!